Concrete Core Drilling for Central Florida
A core drill is a drill specifically designed to remove a cylinder of material, much like a hole saw. The material left inside the drill bit(often referred to as a corer) is referred to as the core.
Core drills are used for many applications where either the core needs to be preserved or where drilling can be done more rapidly since much less material needs to be removed (unlike a standard bit). This is the reason why diamond-tipped core drills are commonly used in construction to create holes for pipes, manholes, and other large-diameter penetrations in concrete or stone.
We have everything you need for your next demolition project, from concrete breaking equipment to bobcats and dump-trucks. This is what enables JMC Concrete Cutting & Demolition to remove your concrete or asphalt and haul it off the site. We are also available for FF&E services!
Slab sawing is typically used to cut horizontal flat surfaces such as floors, bridge decks, and pavement. Also called slab saws, flat saws feature a diamond blade that is mounted on a walk-behind machine requiring only one operator. They can cut up to 24″ in depth.
Wall sawing is used to cut openings in concrete walls for things like windows and doors.
Hand sawing is used for precise cutting, usually in tighter spaces where access for larger equipment is limited.
Chain sawing is the use of a mechanical saw with a set of teeth attached to a rotating chain that runs along a guide bar. It can be used to cut debris or materials down to more manageable sizes.
A wire saw is a saw that uses a metal wire or cable for cutting. Wire saws are classified as continuous or oscillating (or reciprocating). Sometimes the wire itself is referred to as a "blade."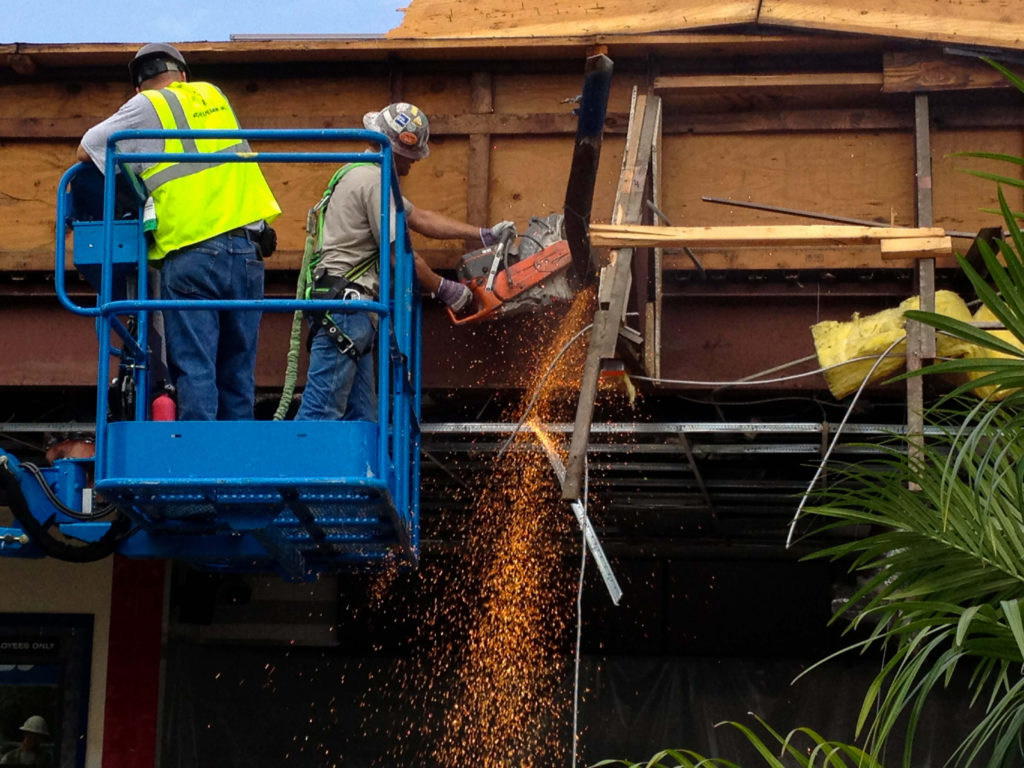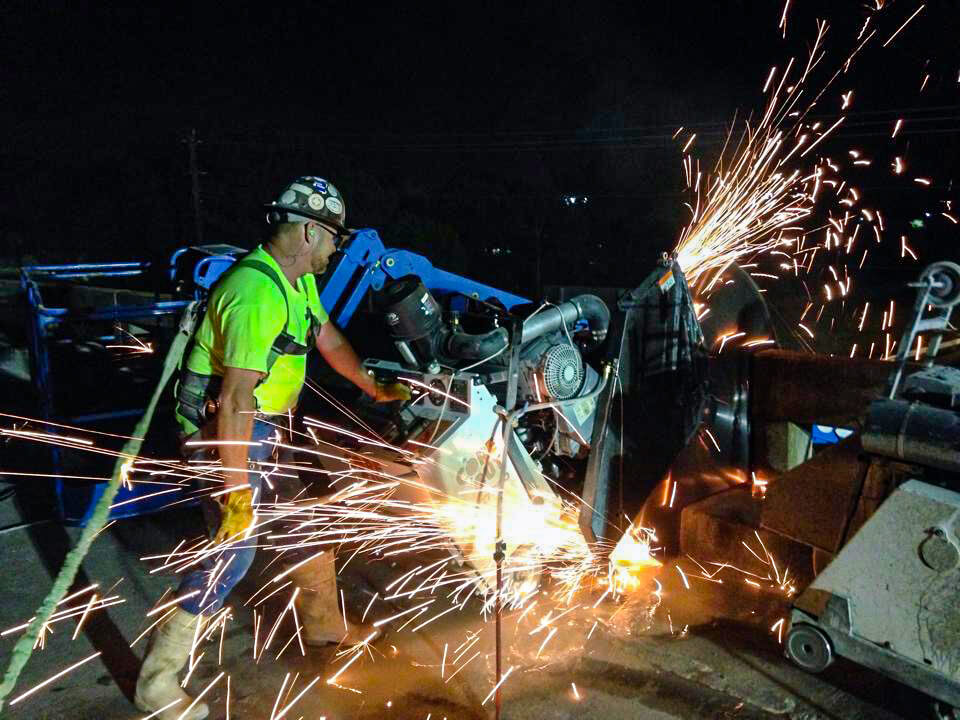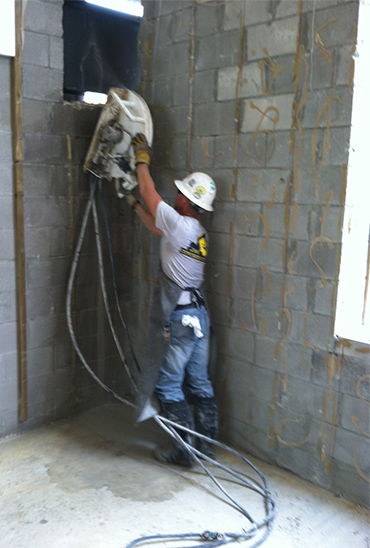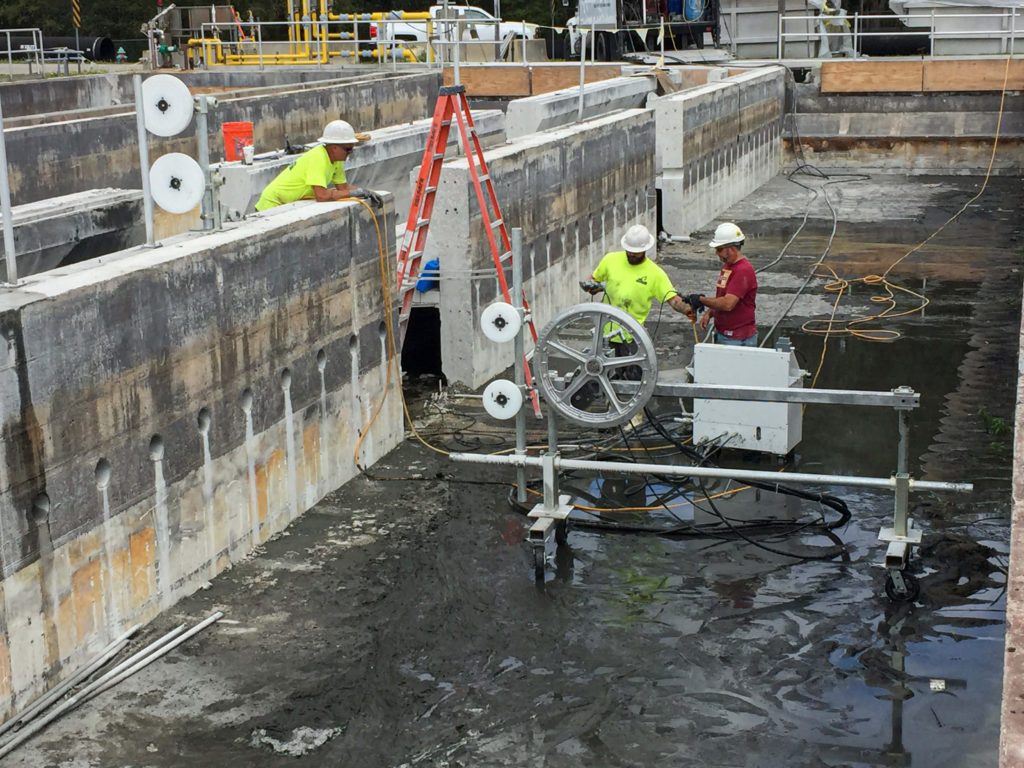 At JMC Concrete Cutting & Demolition, Inc. we handle projects of almost any size, both residential and commercial. From remodels to rebuilds, we have the experience and technical expertise to determine the best methods, equipment, and materials for each unique application. Contact us today!